SHARP COMMEMORATES 110TH ANNIVERSARY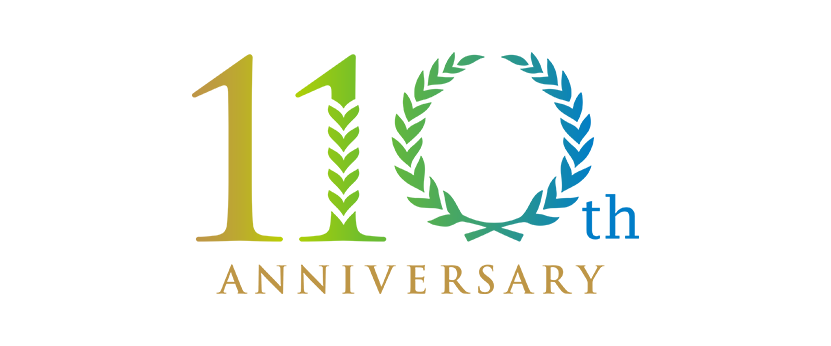 Founded and outlined On September 15, Sharp Corporation (hereinafter Sharp) commemorates its 110th anniversary. Founder Tokuji Hayakawa established a metalworking shop in Tokyo on this day 110 years ago in 1912. Later he invented the Ever Ready Sharp Pencil, a twist-type mechanical pencil that would later become the origin of the corporate brand.
Sharp is a worldwide developer of innovative products and core technologies that play a key role in shaping the future of electronics. Sharp sets its business vision as Changing the World with 8K+5G and AIoT. 8K is an ultra-high definition next-generation video standard with four times the resolution (7,680 x 4,320 pixels: 33.18 million pixel resolution) of 4K (3,840 x 2,160 pixels: approximately 8.29 million pixel resolution), and 16 times that of present-day 2K hi-vision broadcasts (1,920 x 1080 pixels: approximately 2.07 million pixels). 8K technology creates images that reveal a world beyond our everyday reality and gives birth to thrilling new discoveries. 5G is the next generation of mobile data transmission. As well as significant advances in data transmission speed and capacity, it delivers ultra-low latency and multi-terminal connectivity. 5G expands communication potential to facilitate all-round connectivity between users and all manner of devices. AIoT is Sharps unique synthesis of AI (Artificial Intelligence) and IoT (Internet of Things), a tactile and intuitive approach created through the application of cloud connectivity and AI to a full suite of familiar everyday appliances, transforming devices from useful tools to active partners in addressing the needs of individual households and society as a whole.
To achieve its vision, Sharp uses its three core brand businesses, Smart Life, 8K Ecosystem, and ICT, along with two device businesses, Display Devices and Electronic Devices that support them, in an integrated fashion in pursuit of One Sharp business
Read More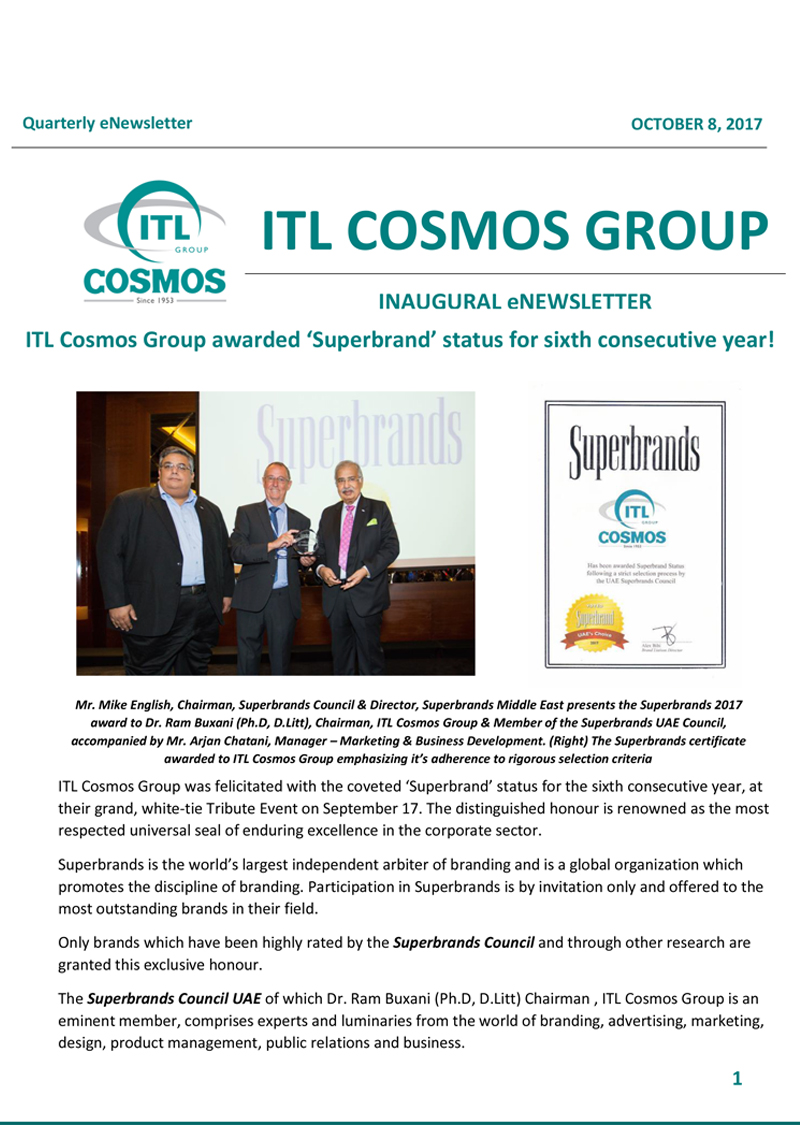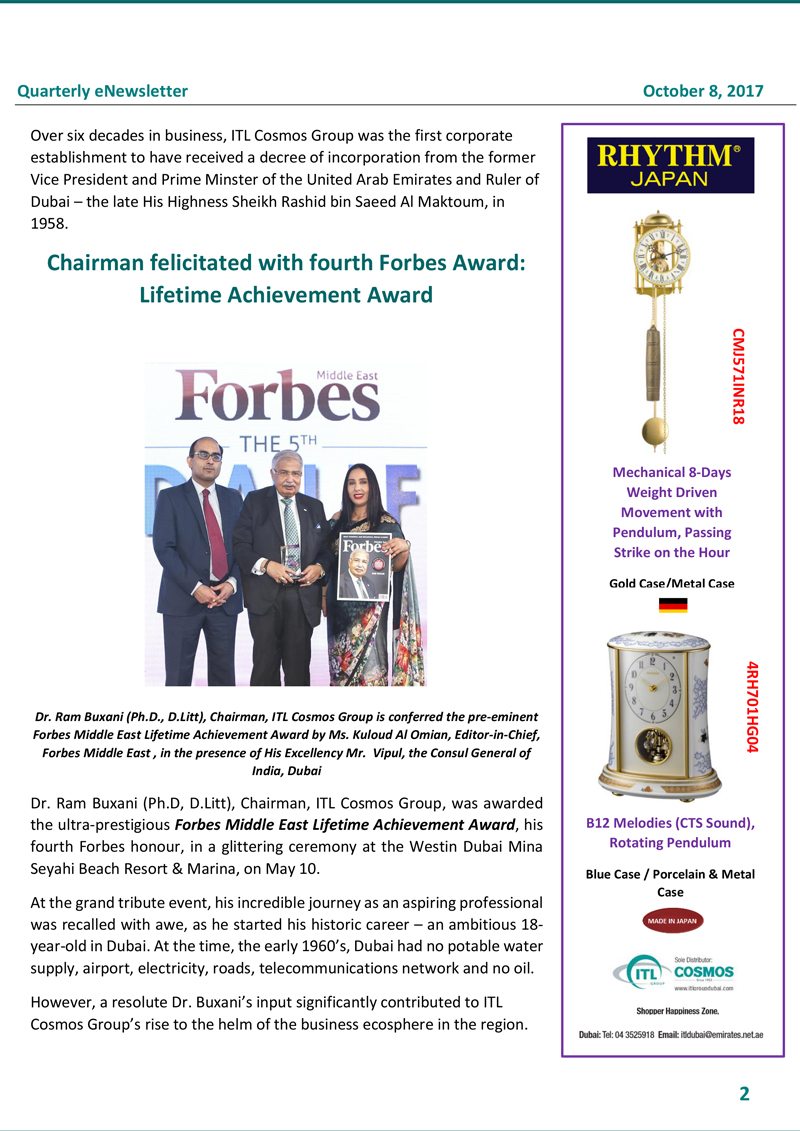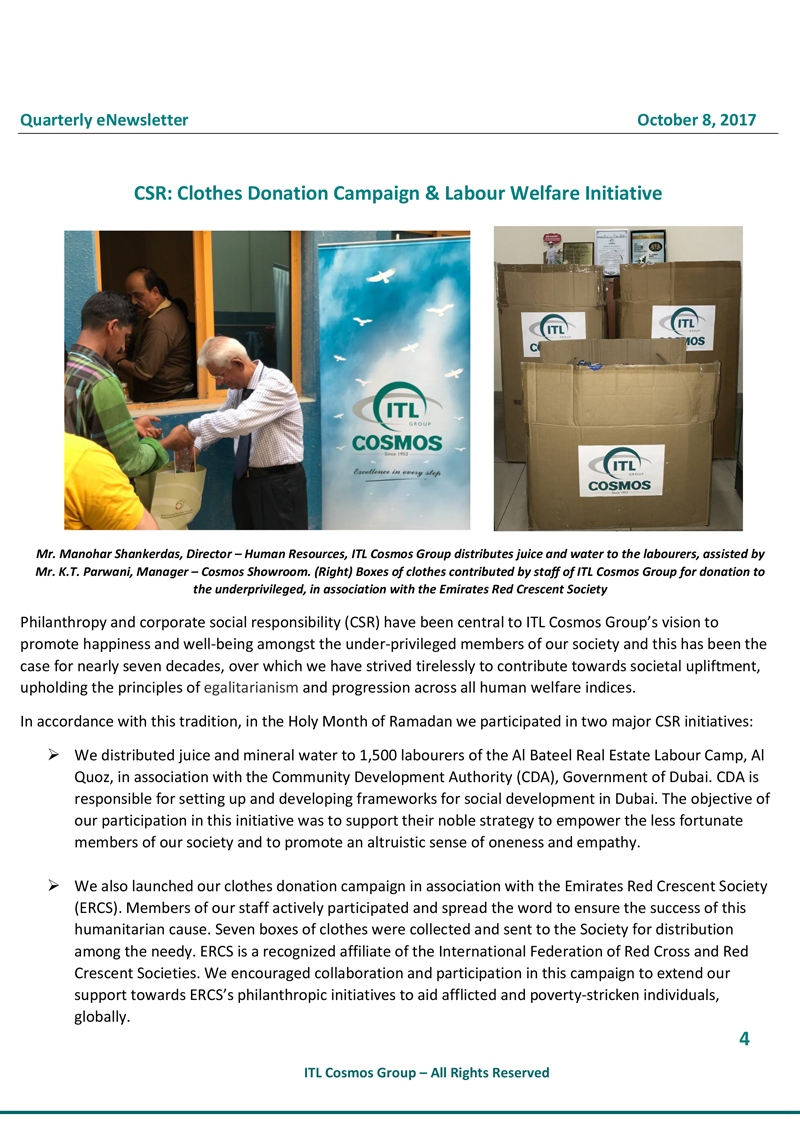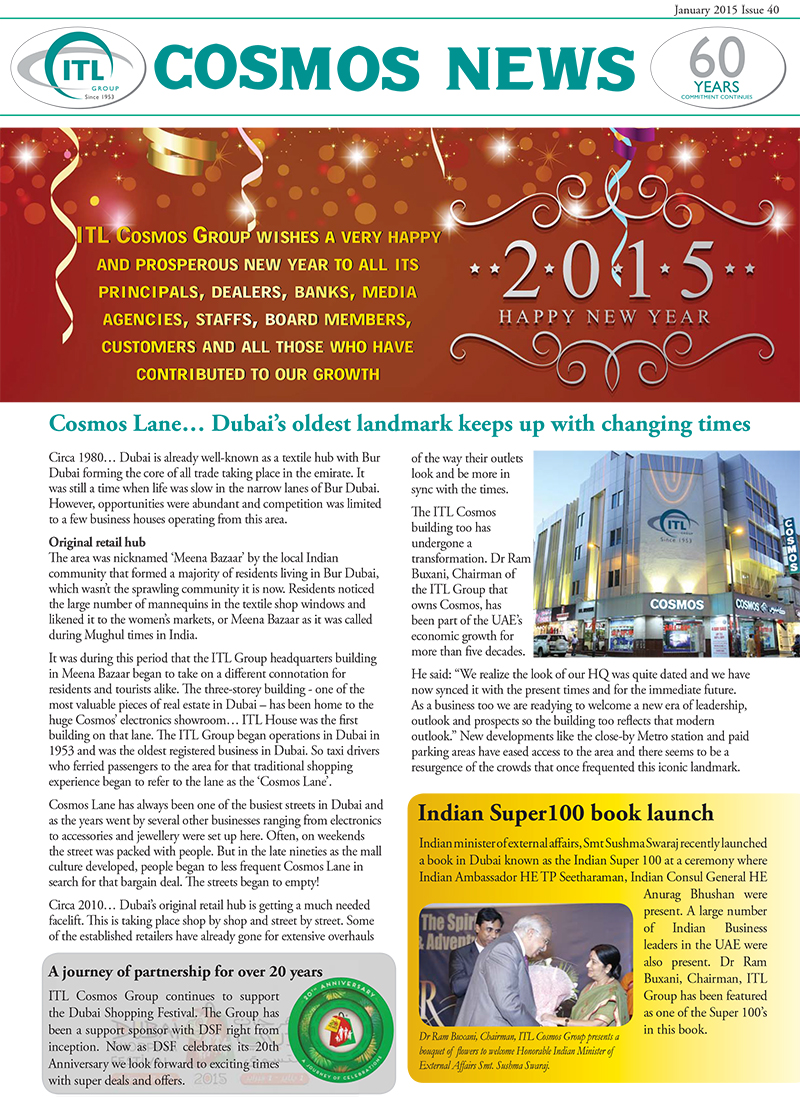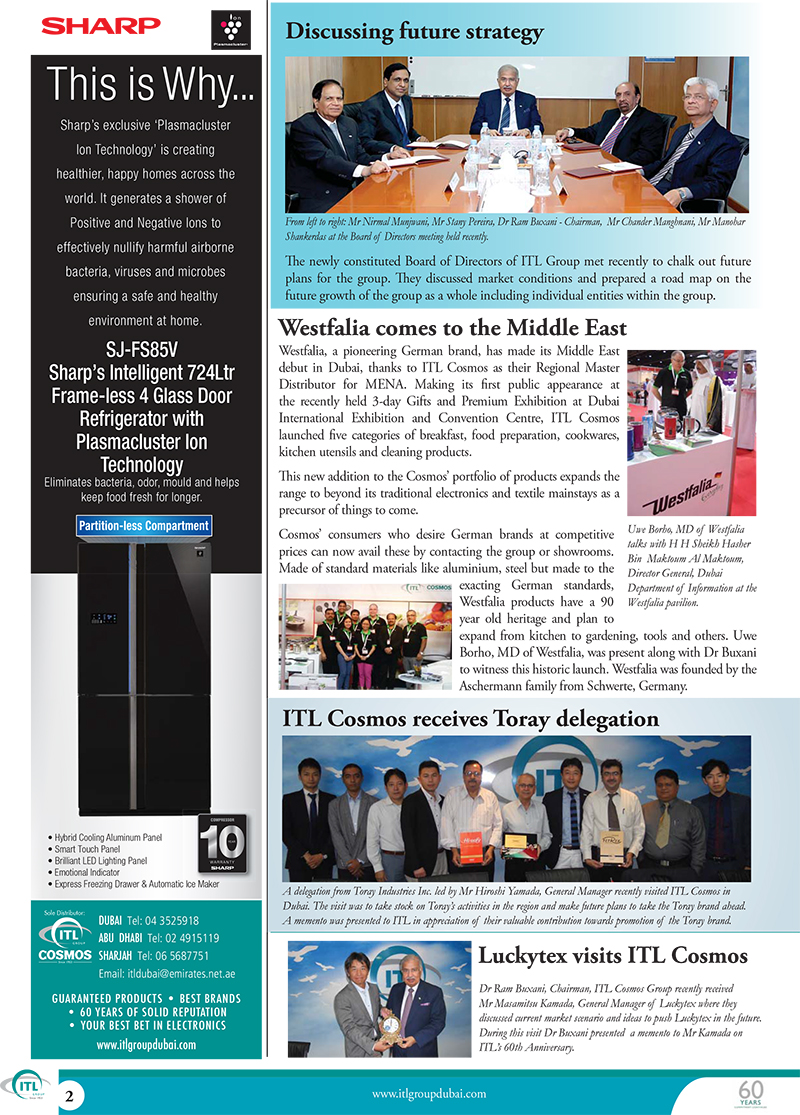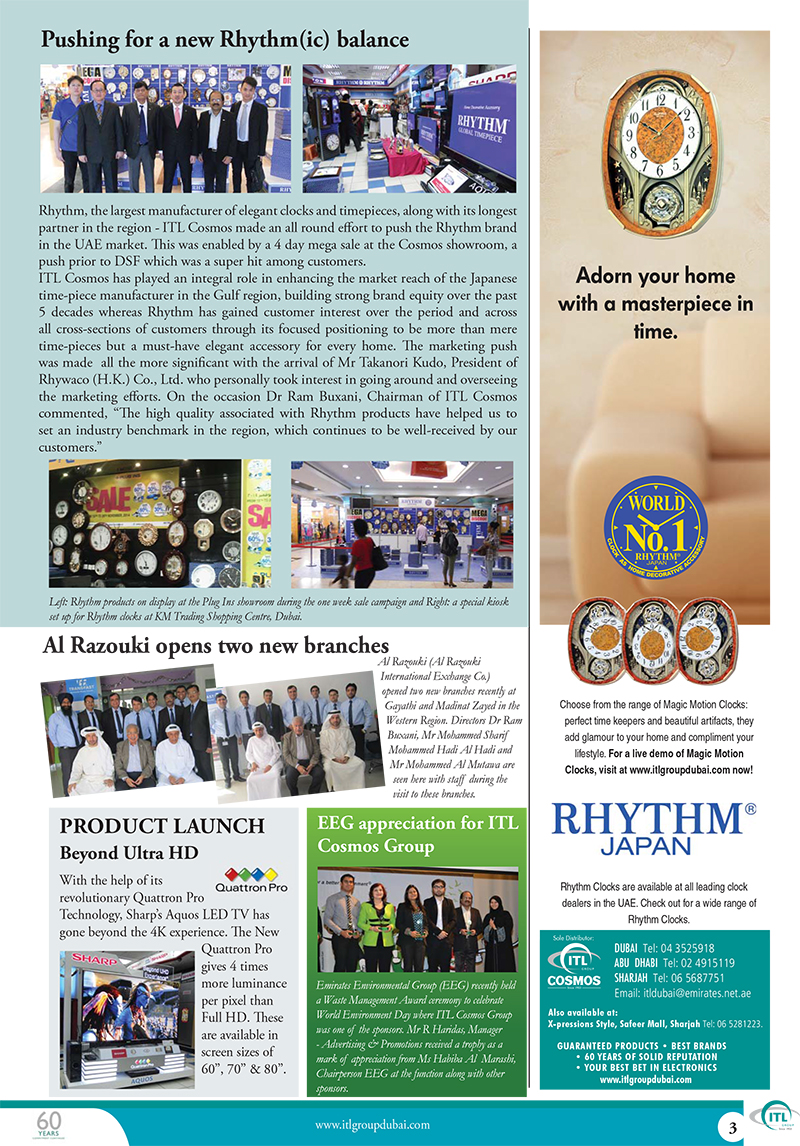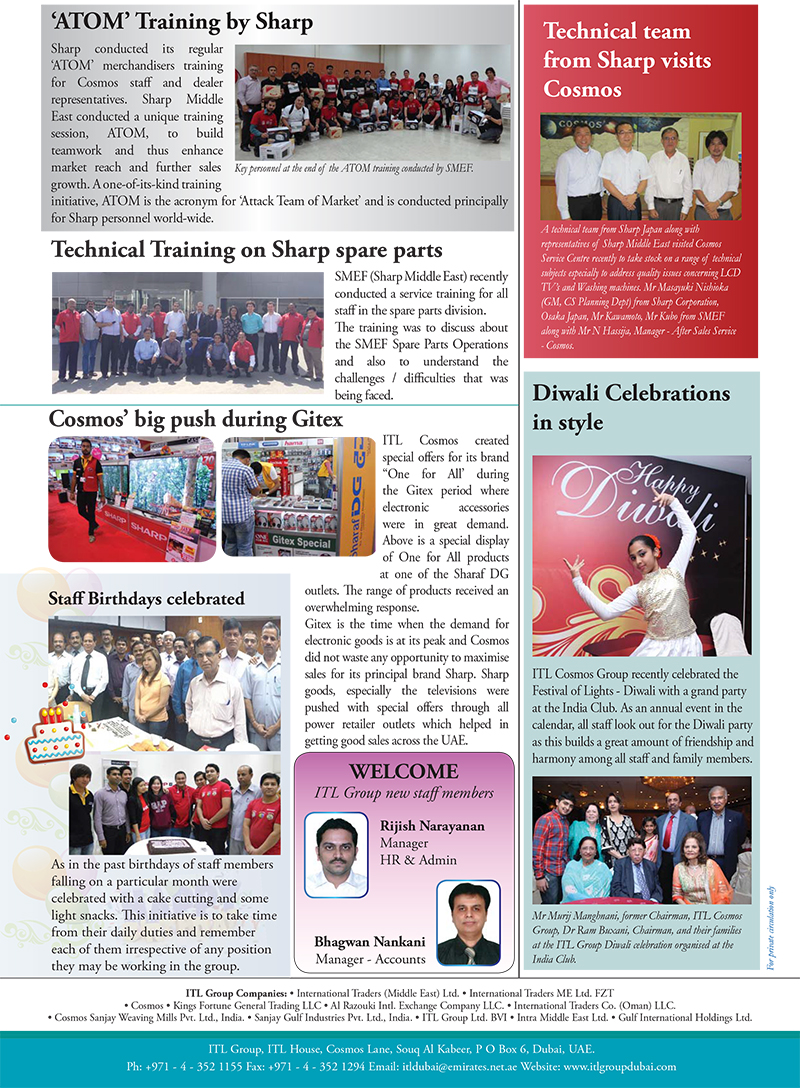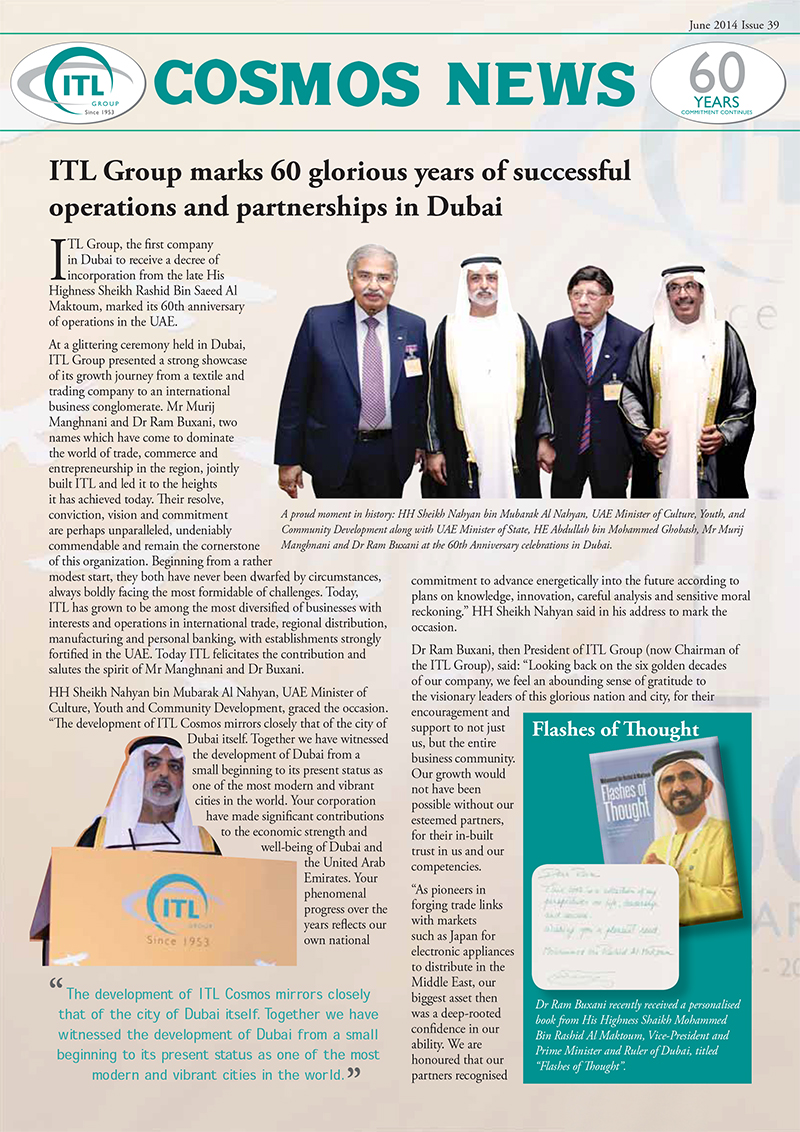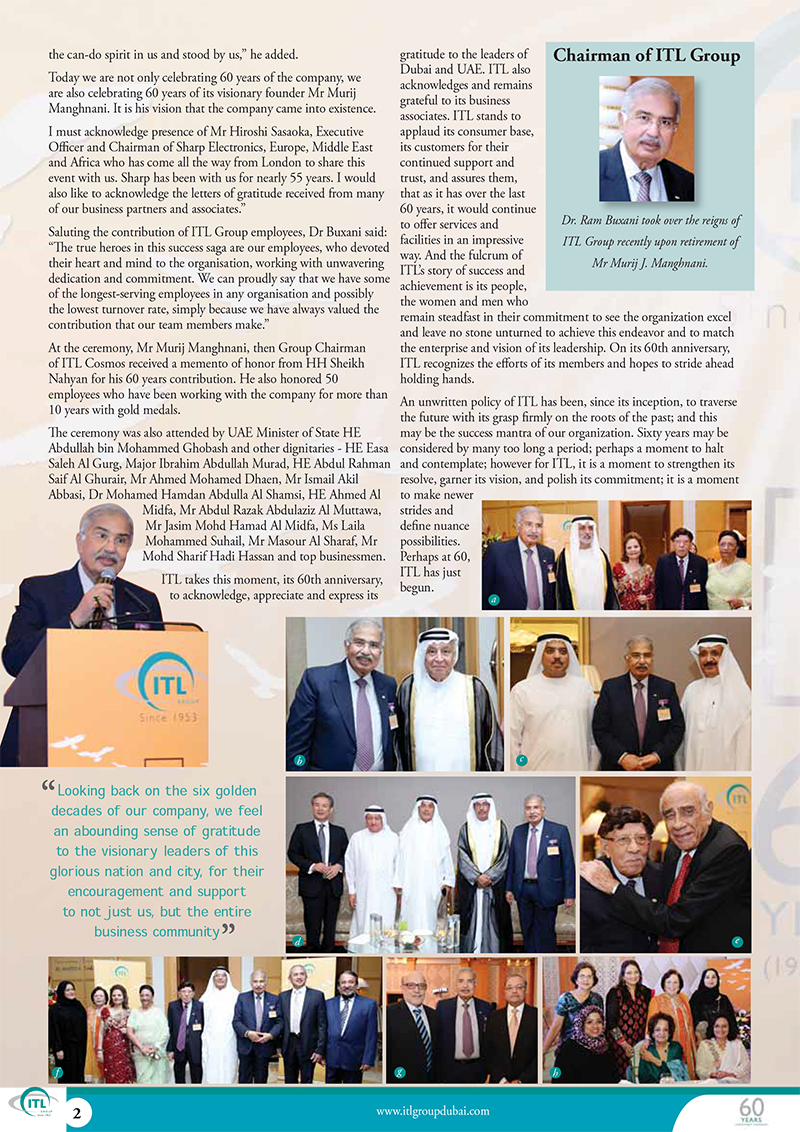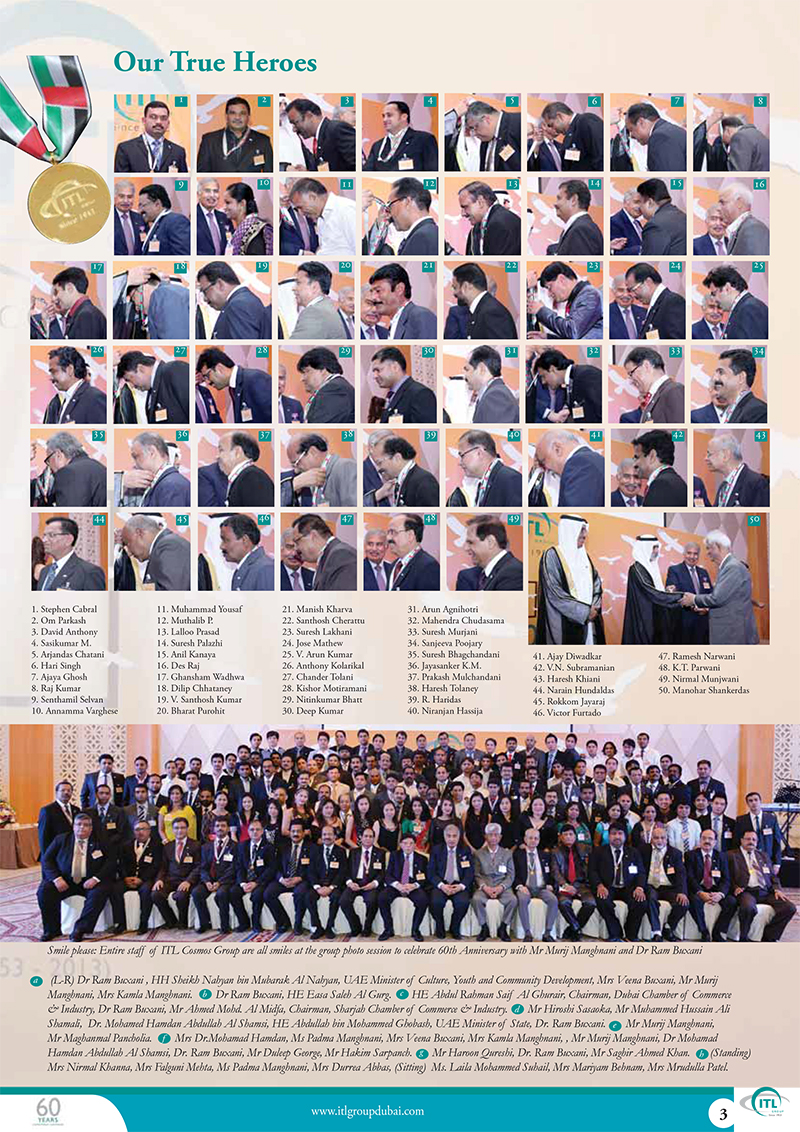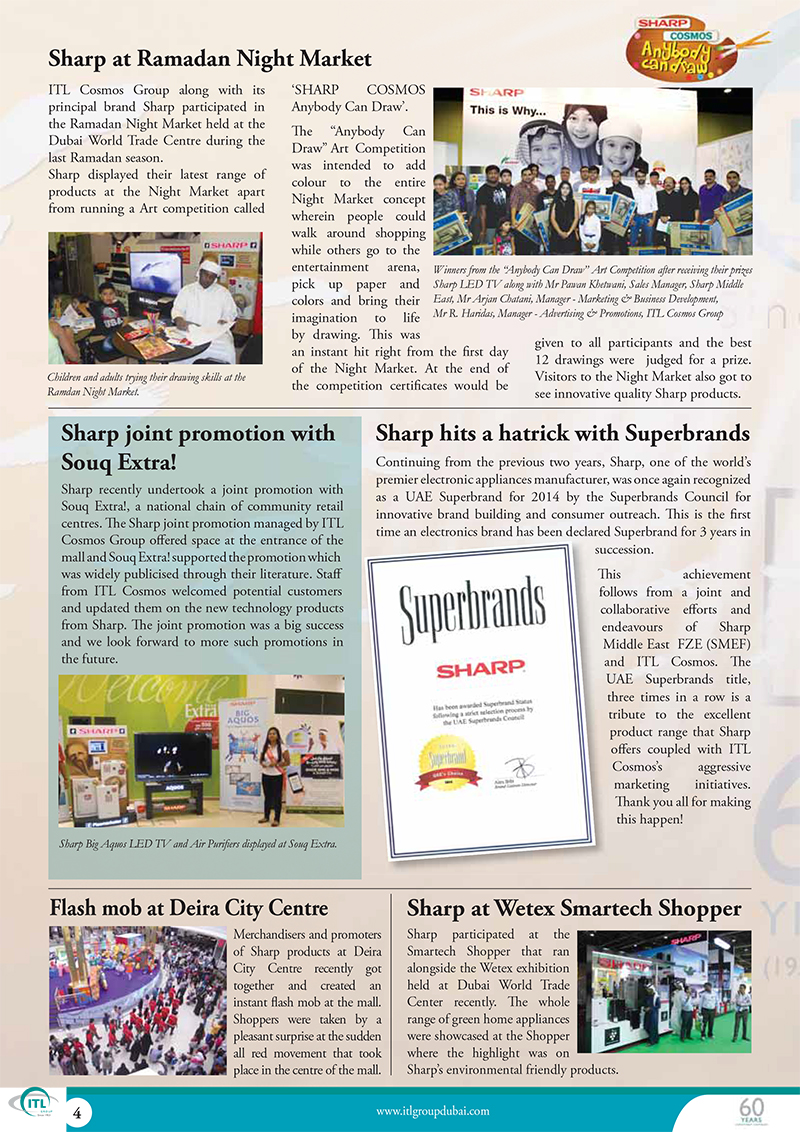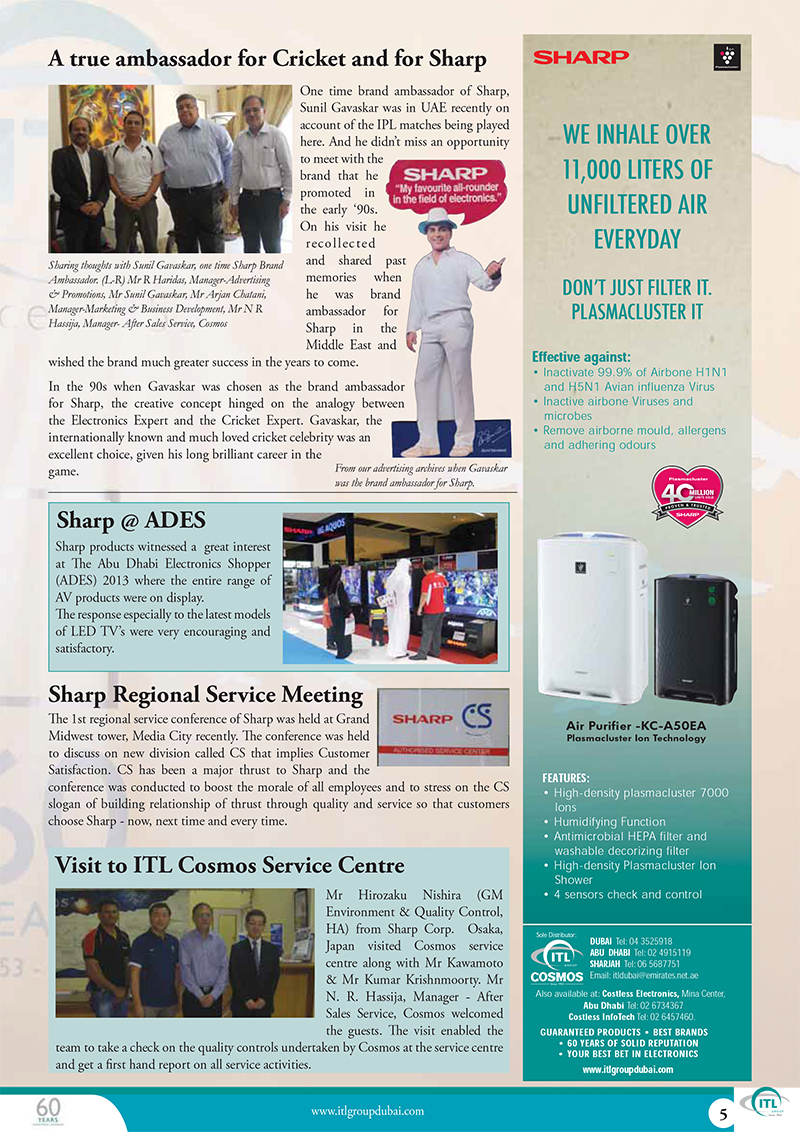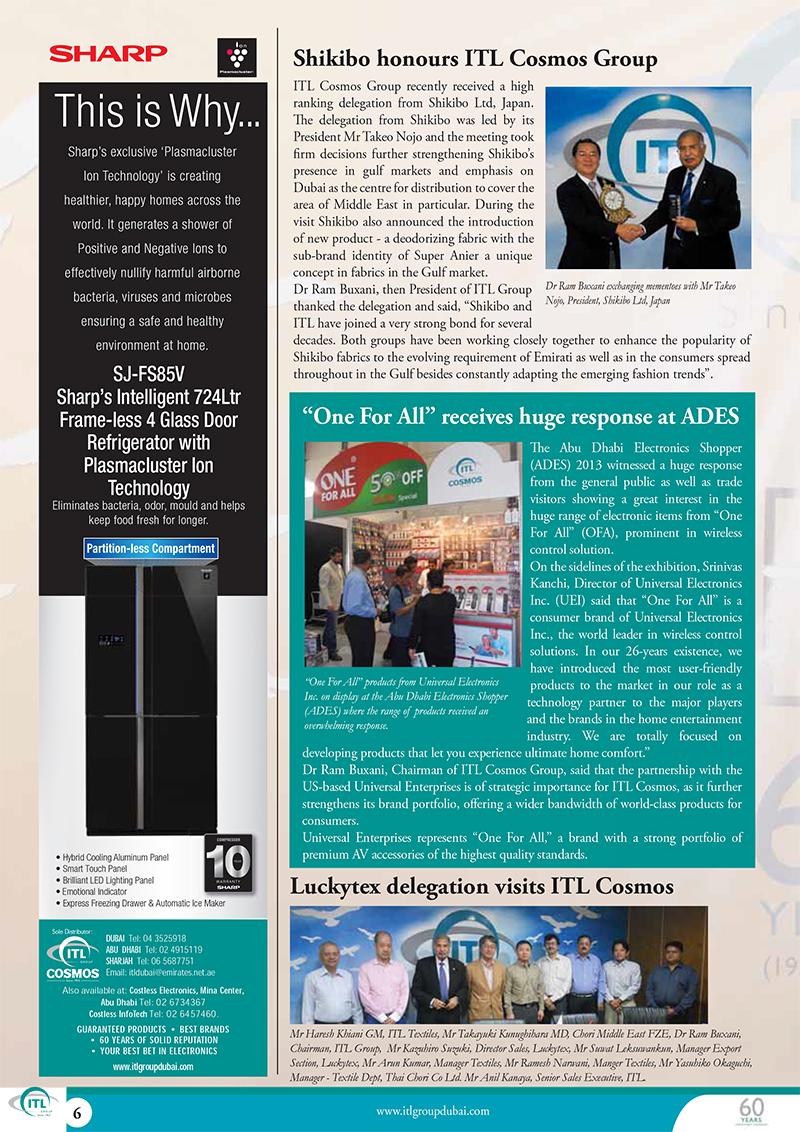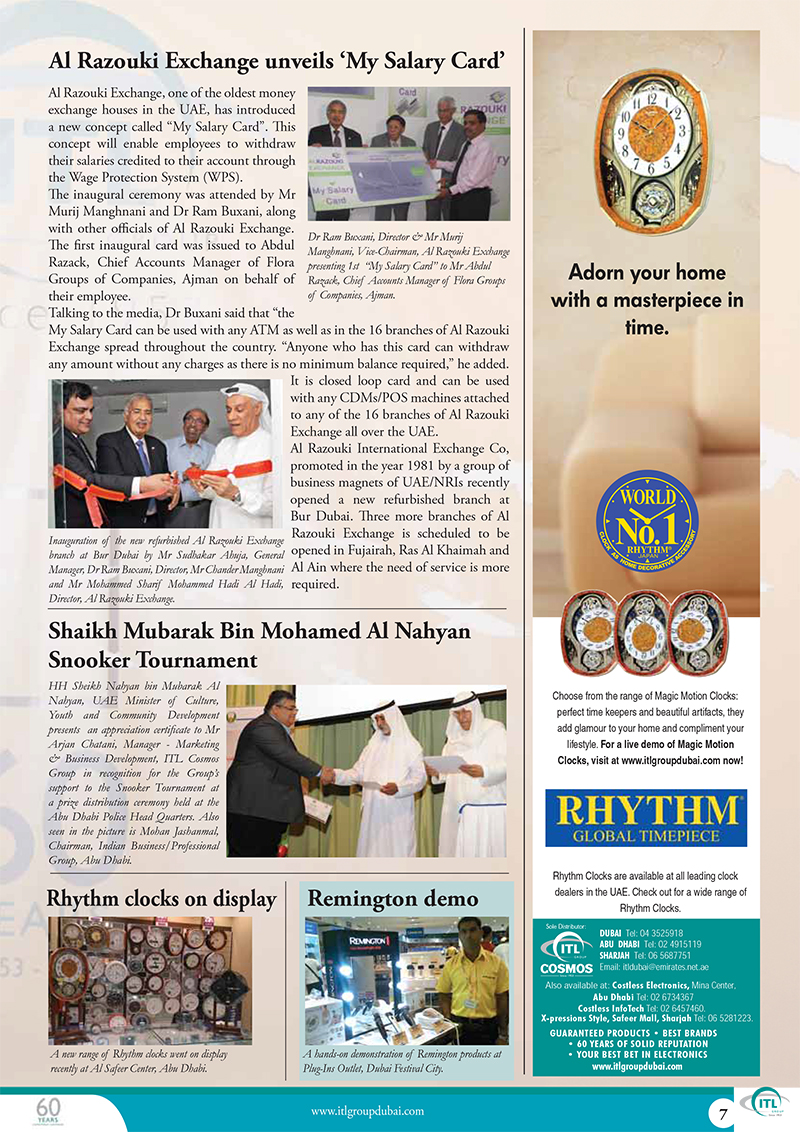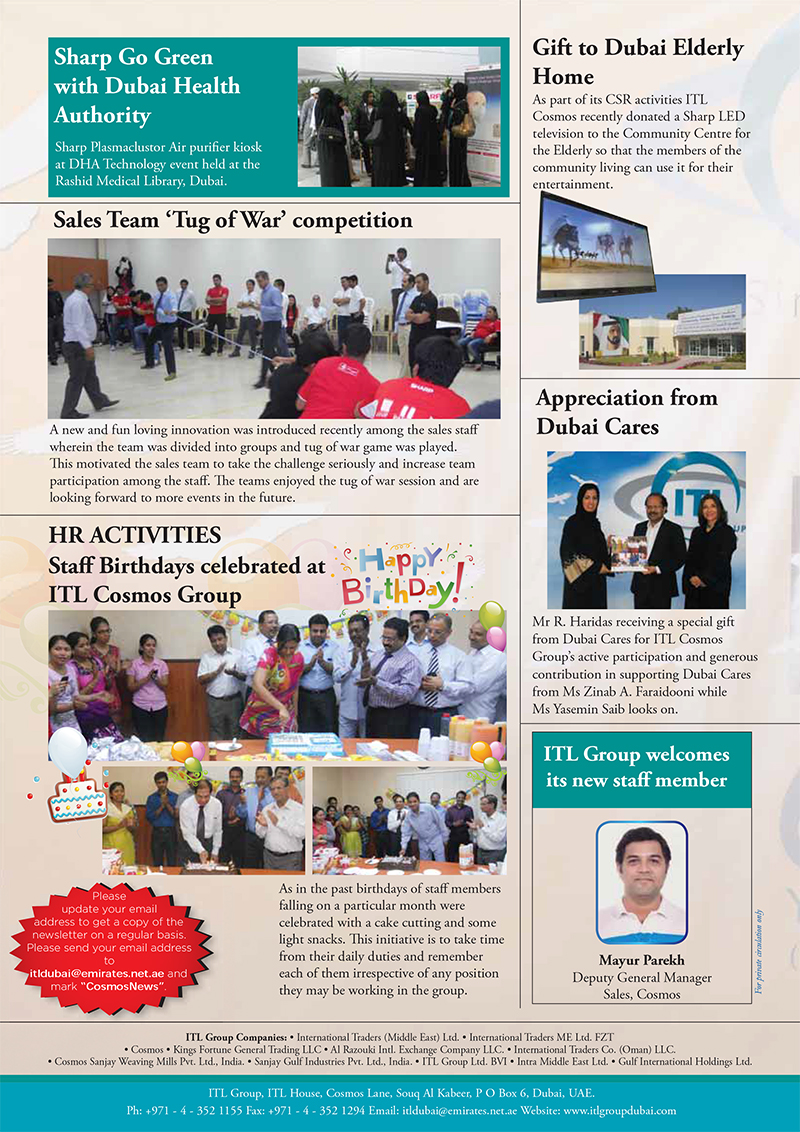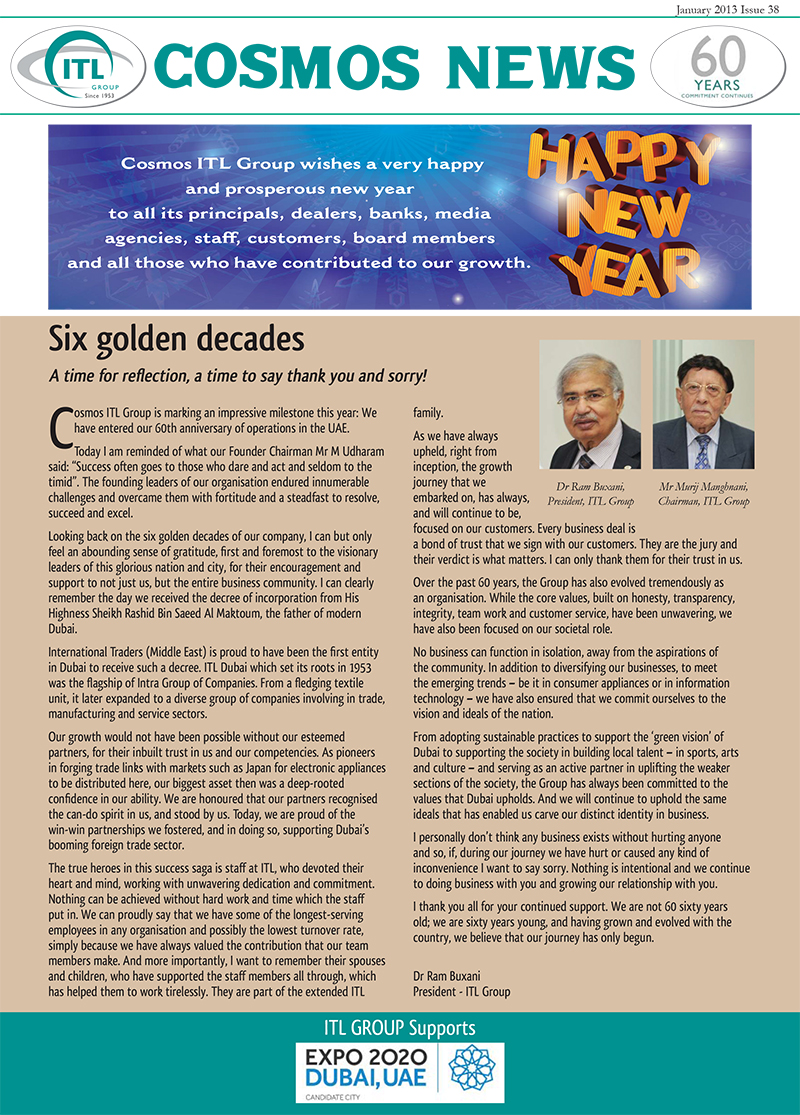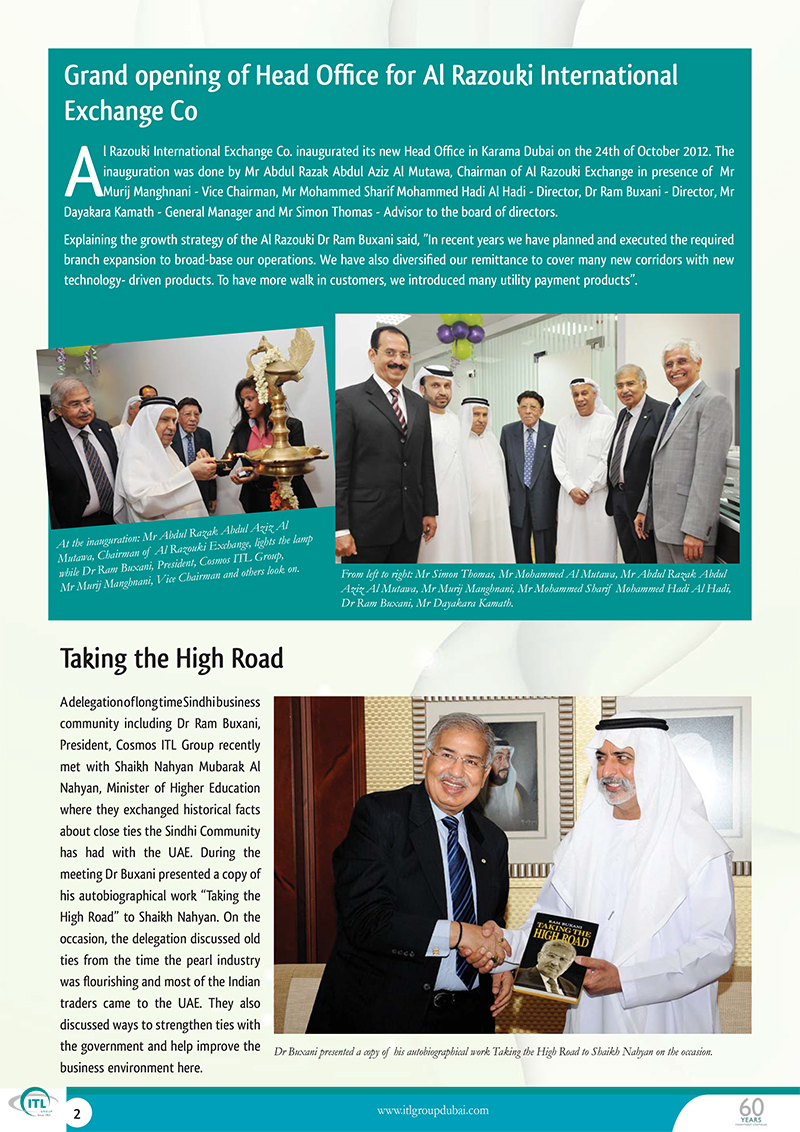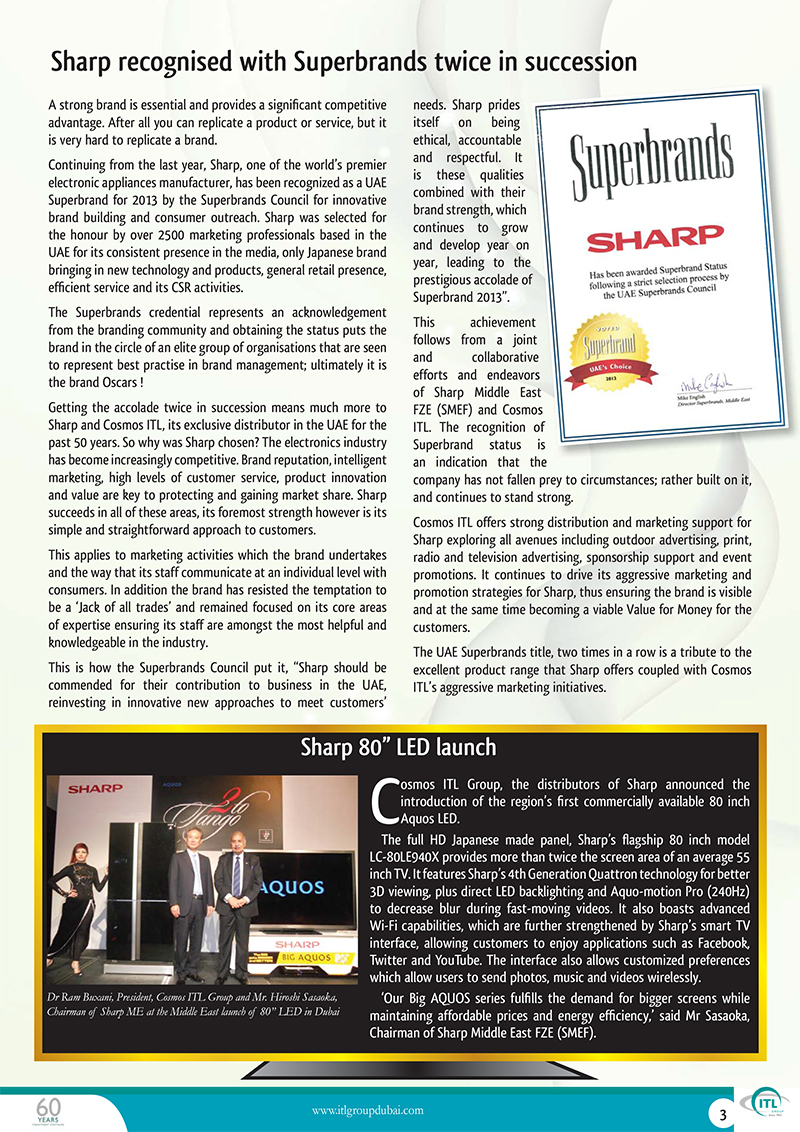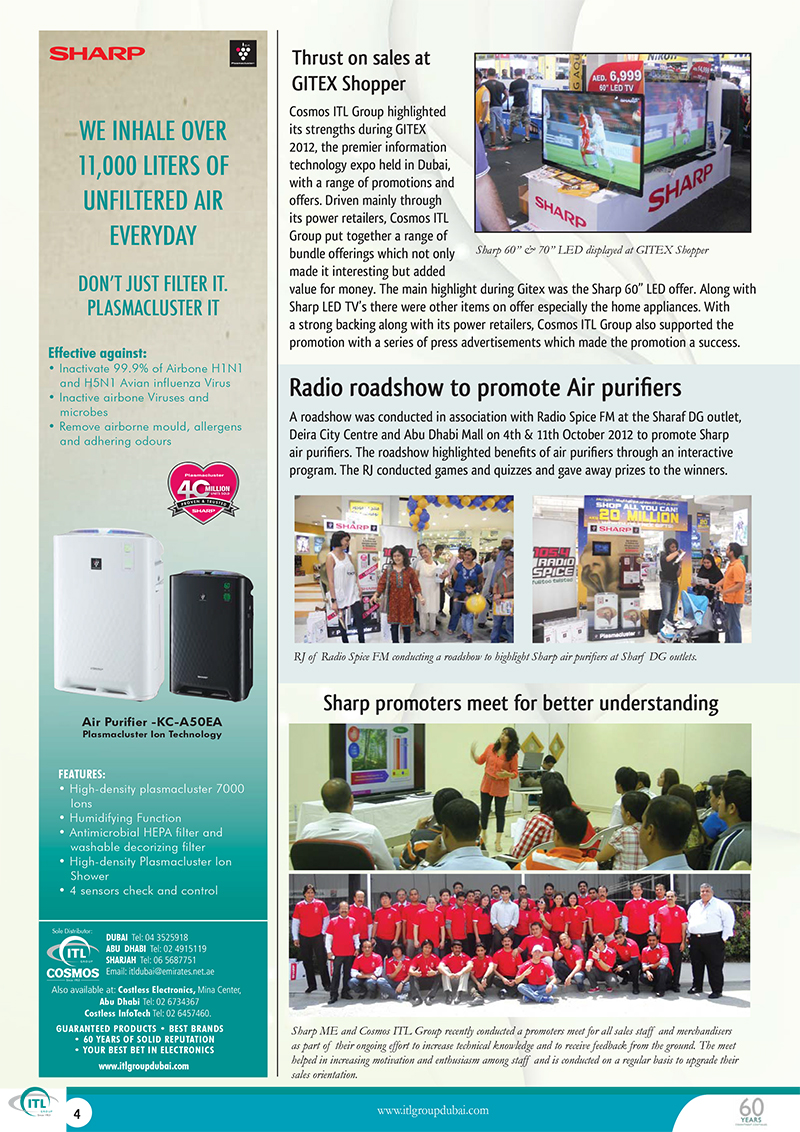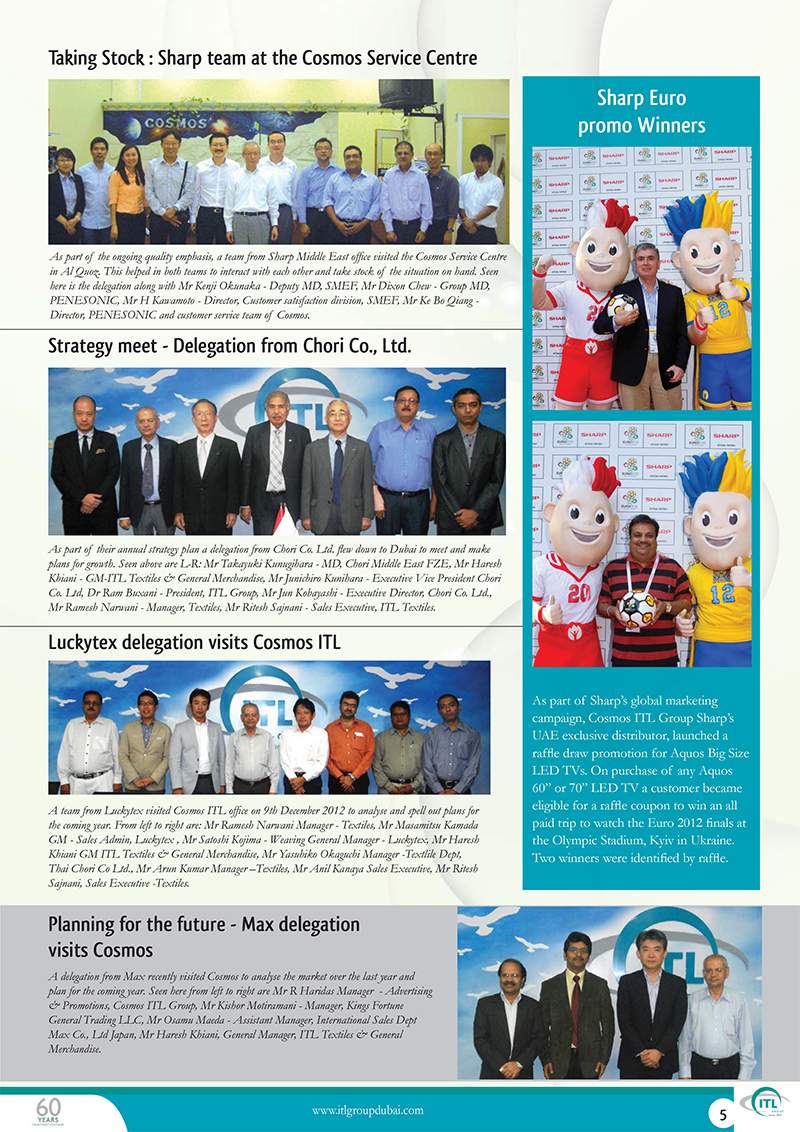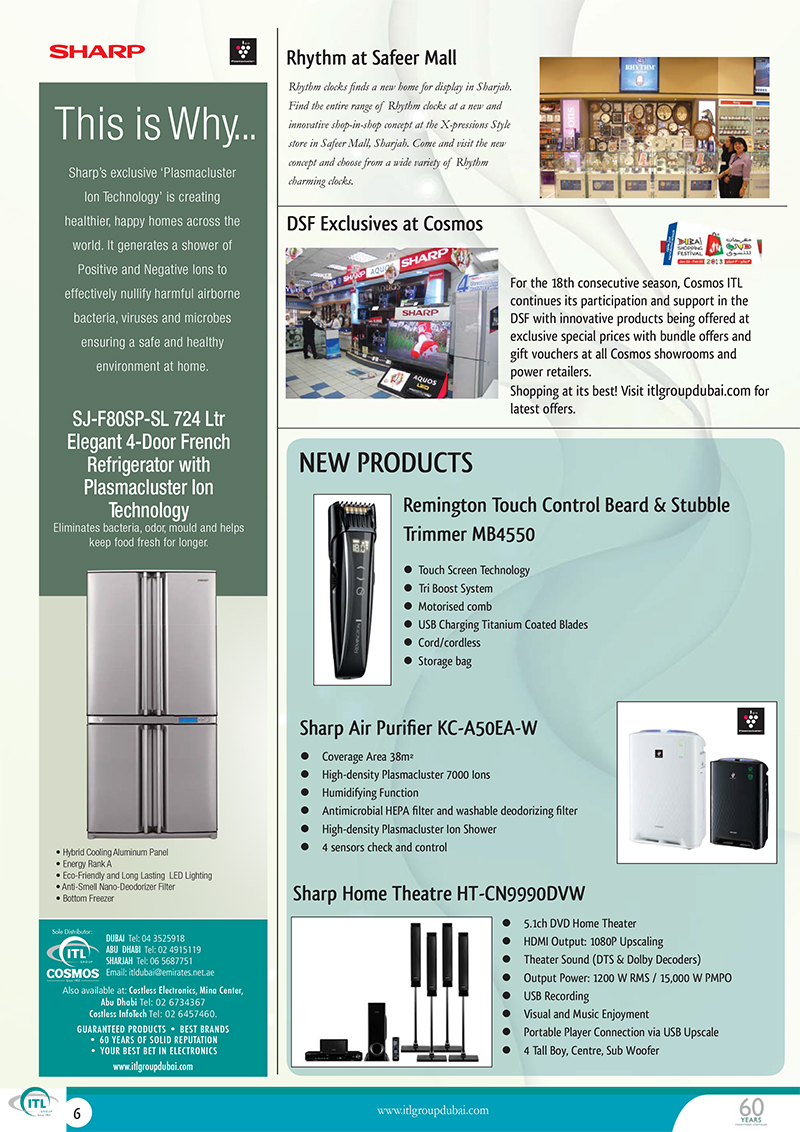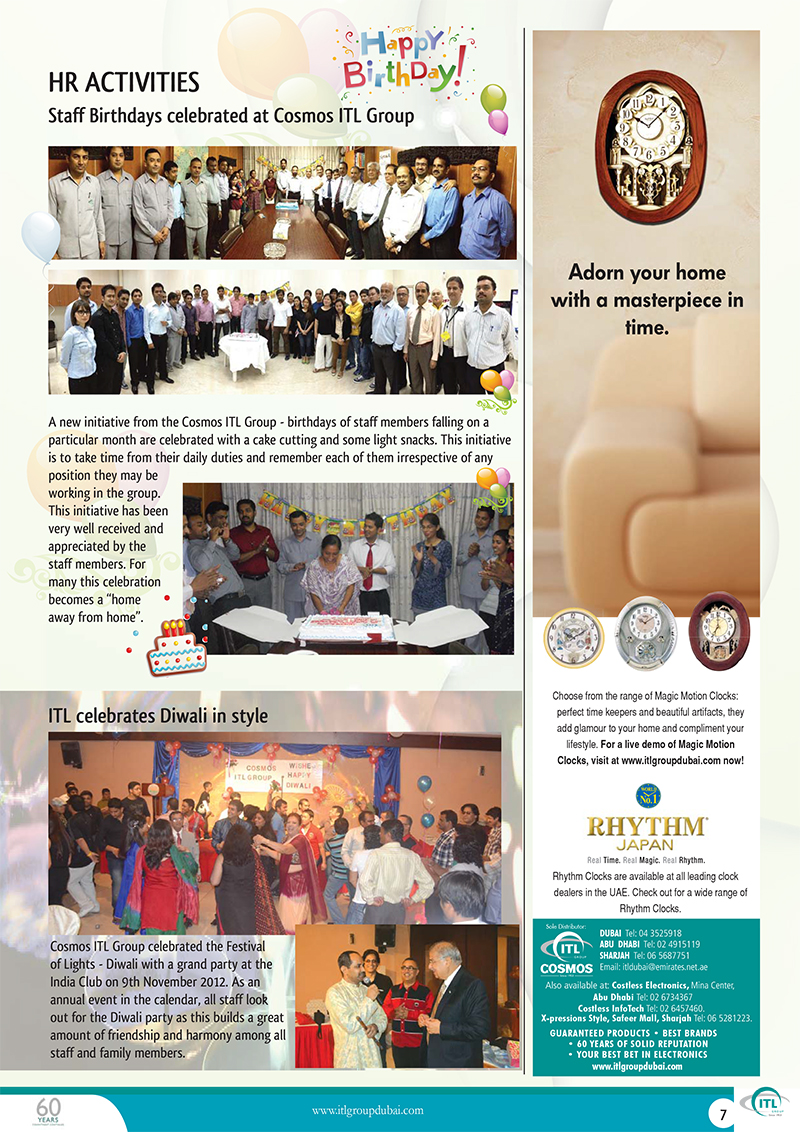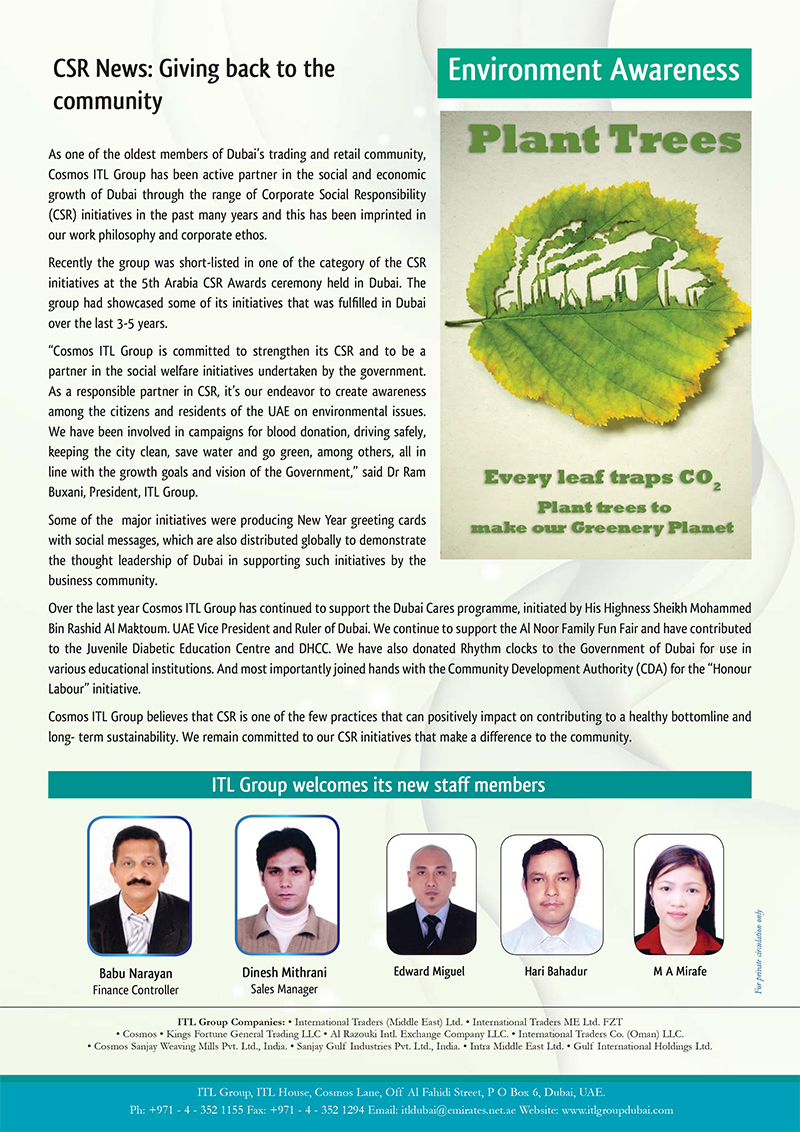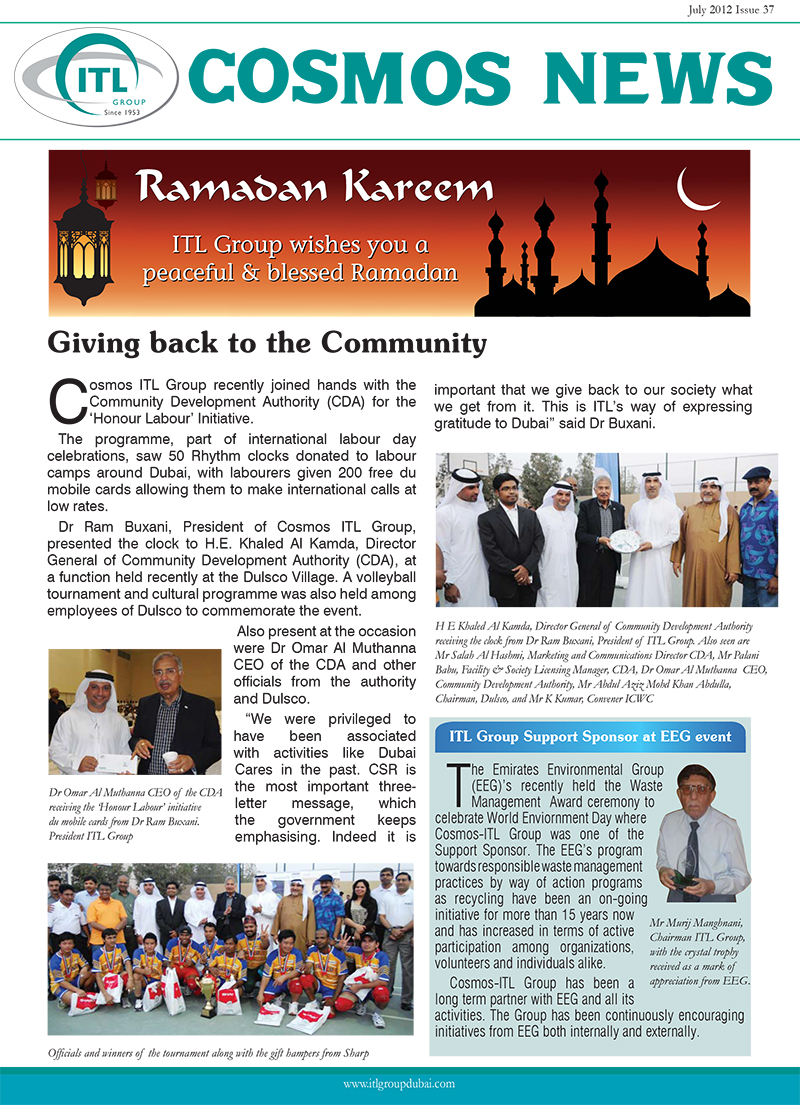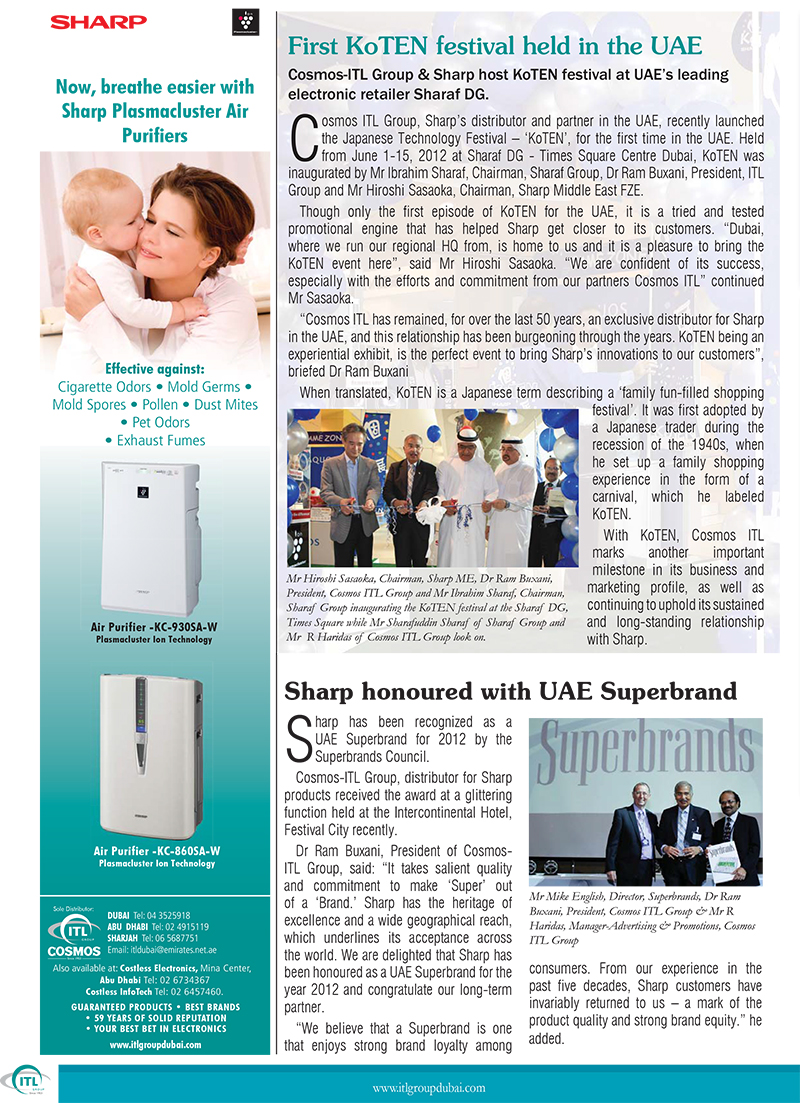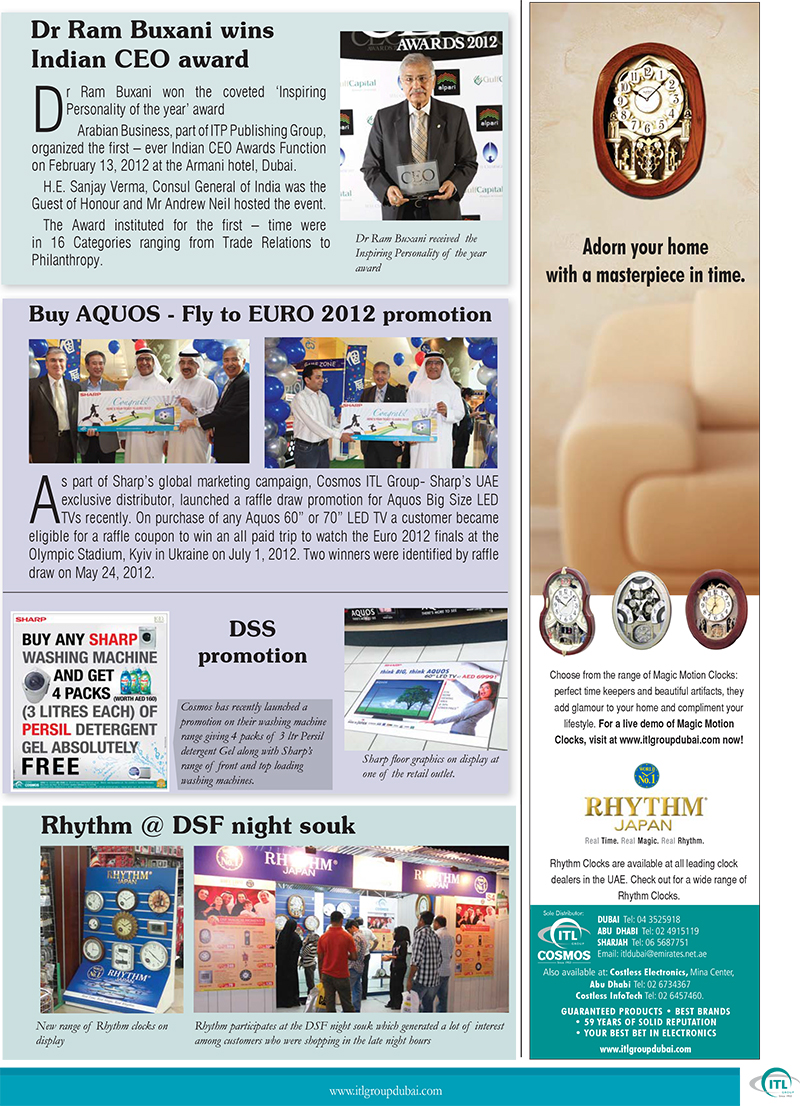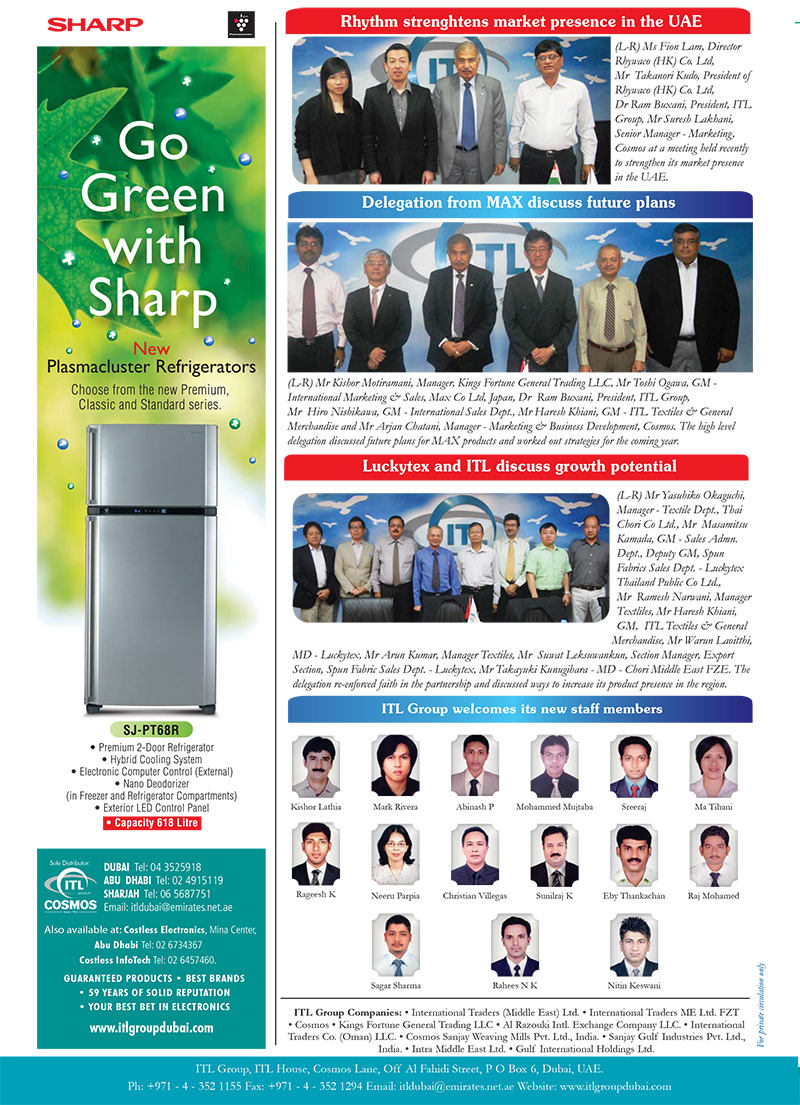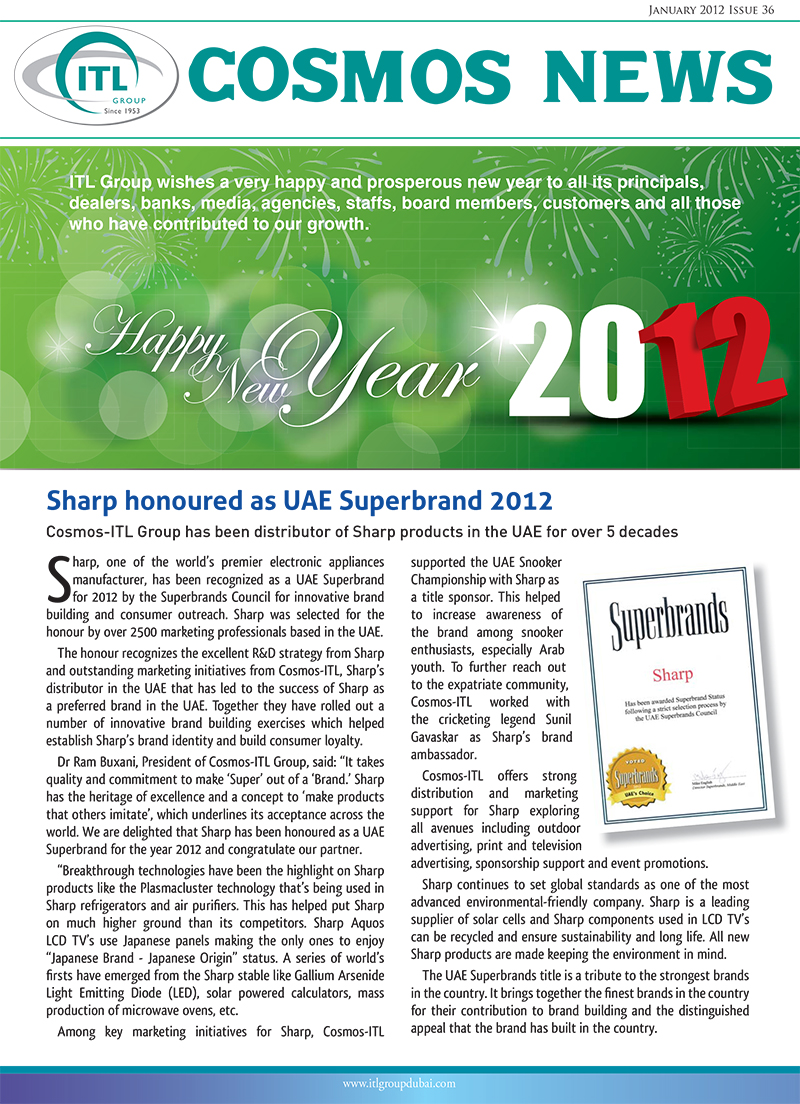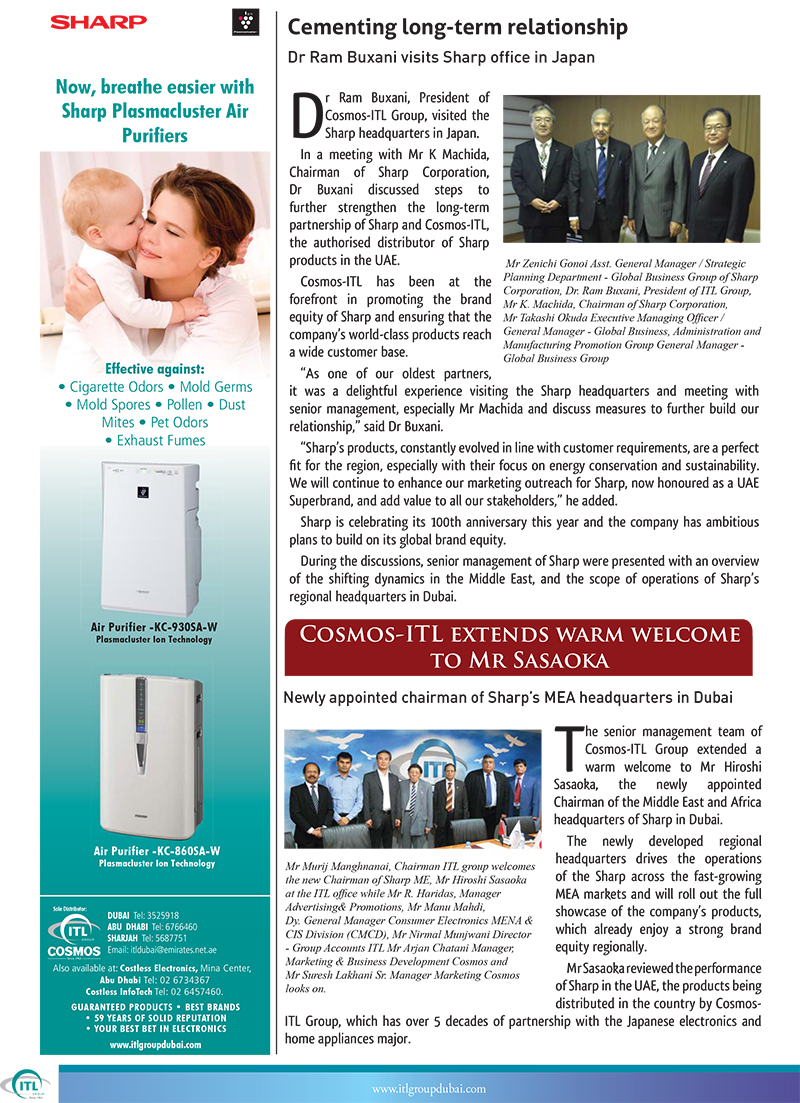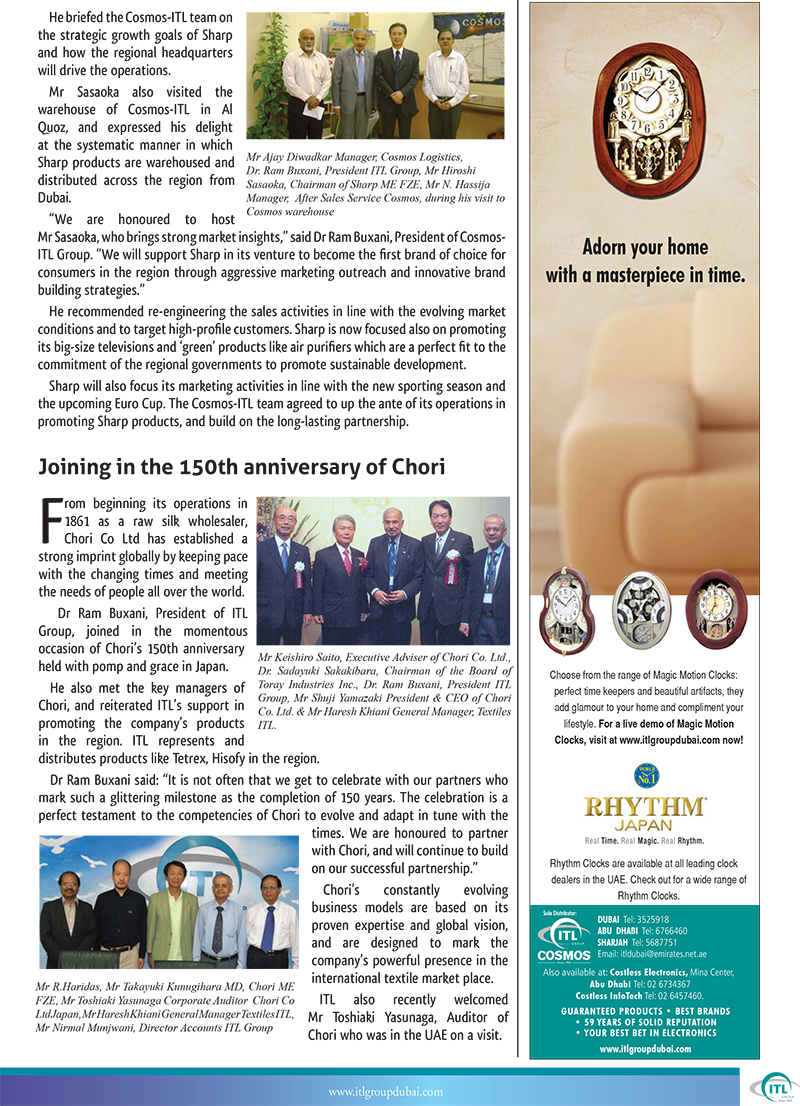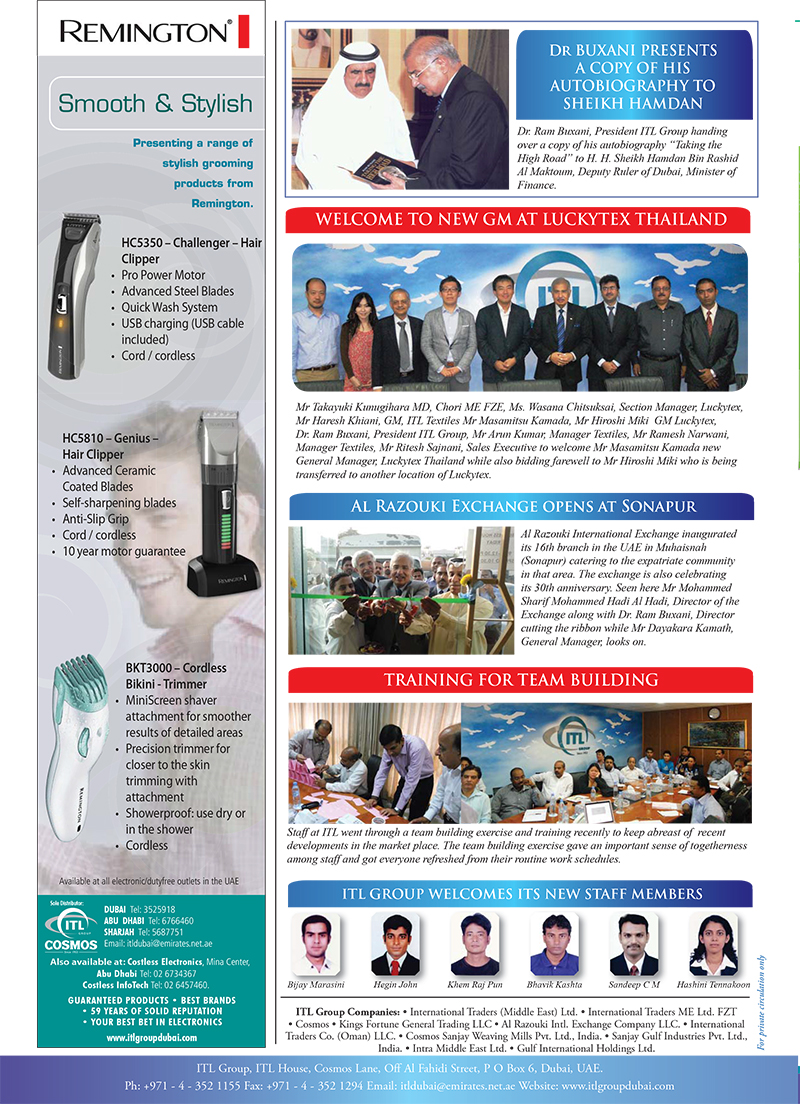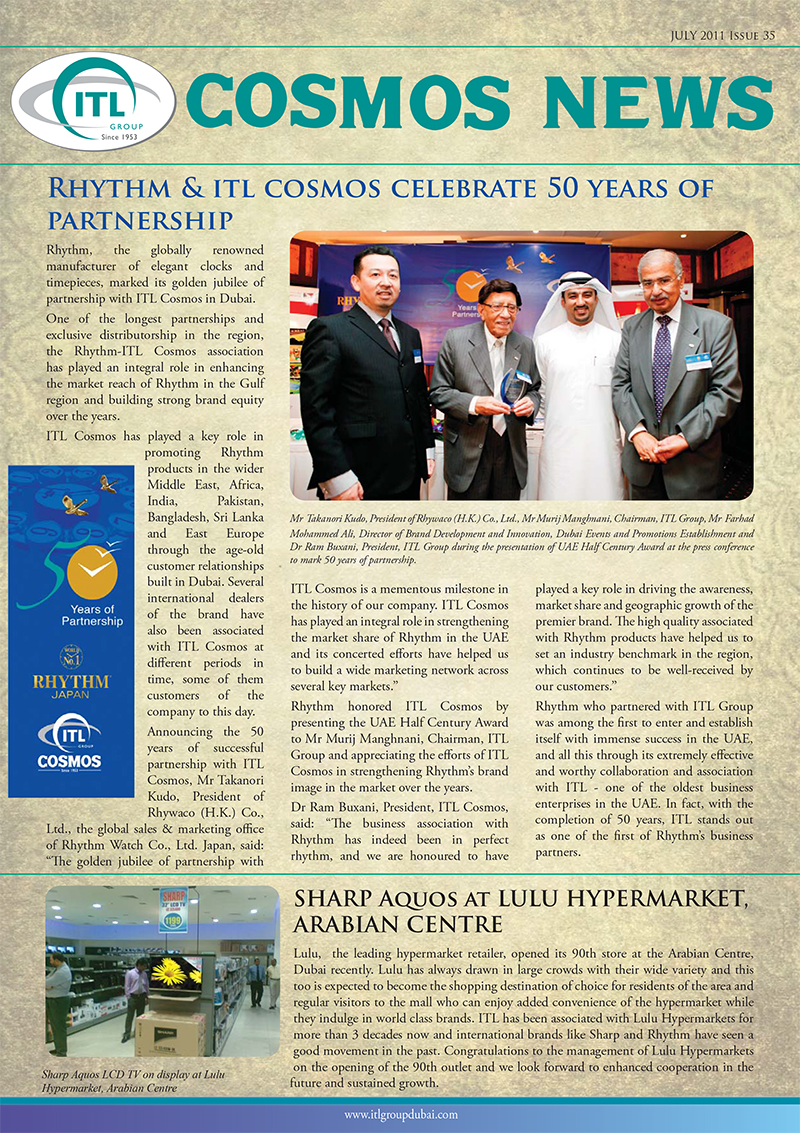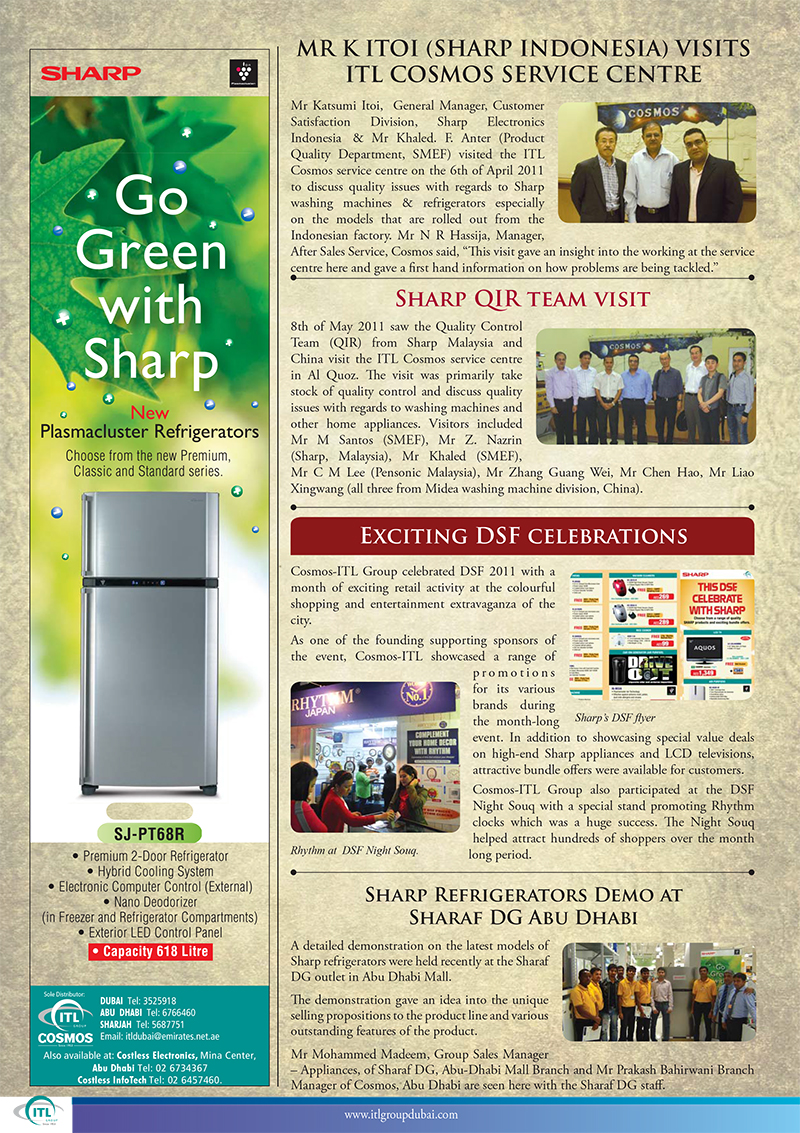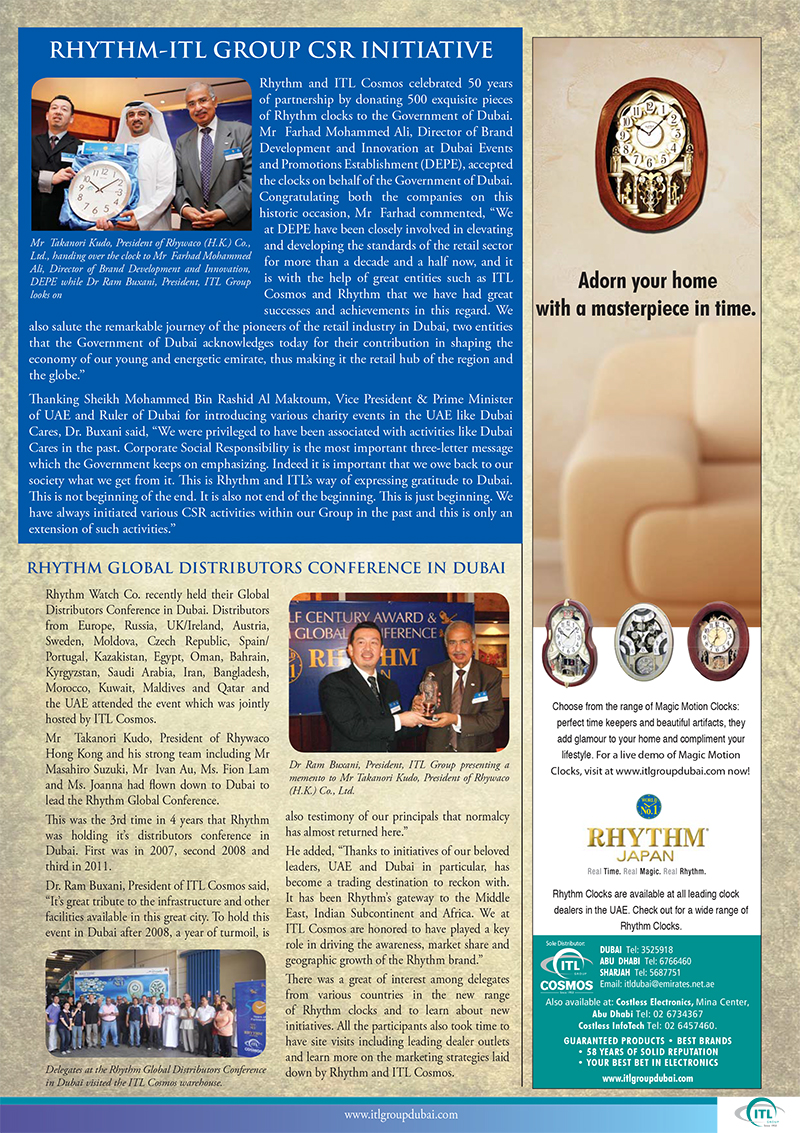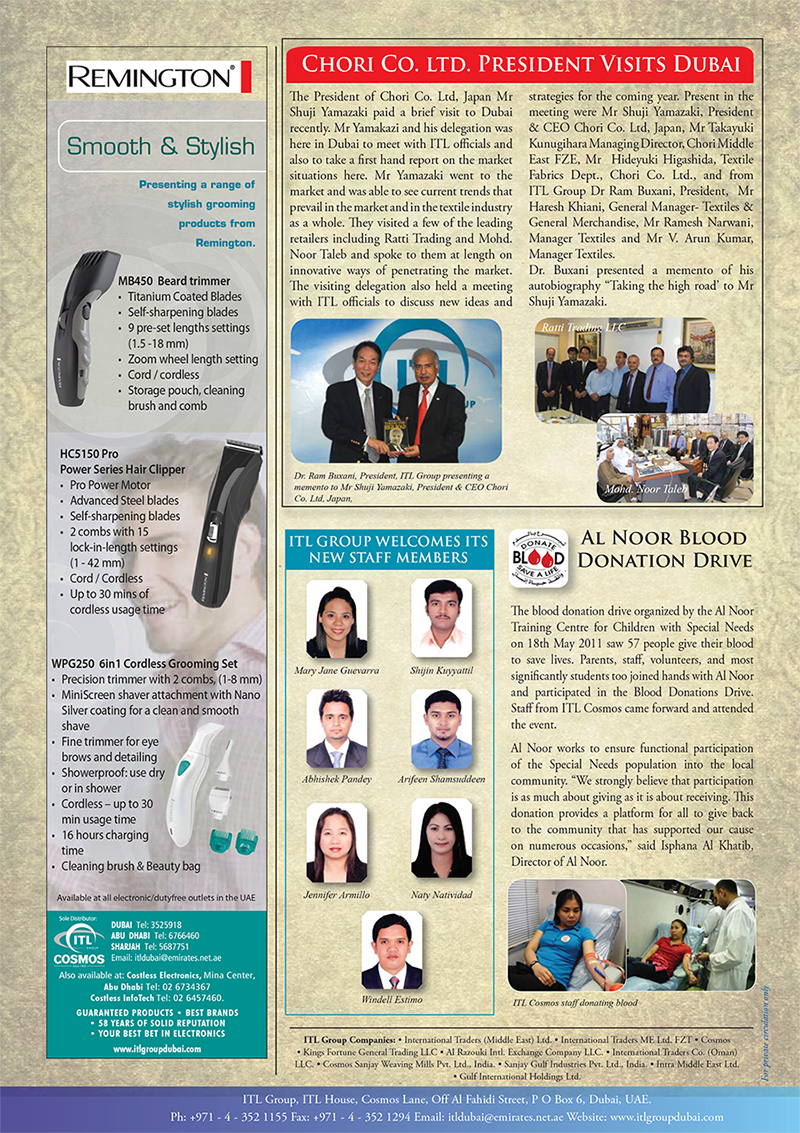 Dubai's first incorporated company – ITL Cosmos Group – unfolds the saga of its 60 year journey in the UAE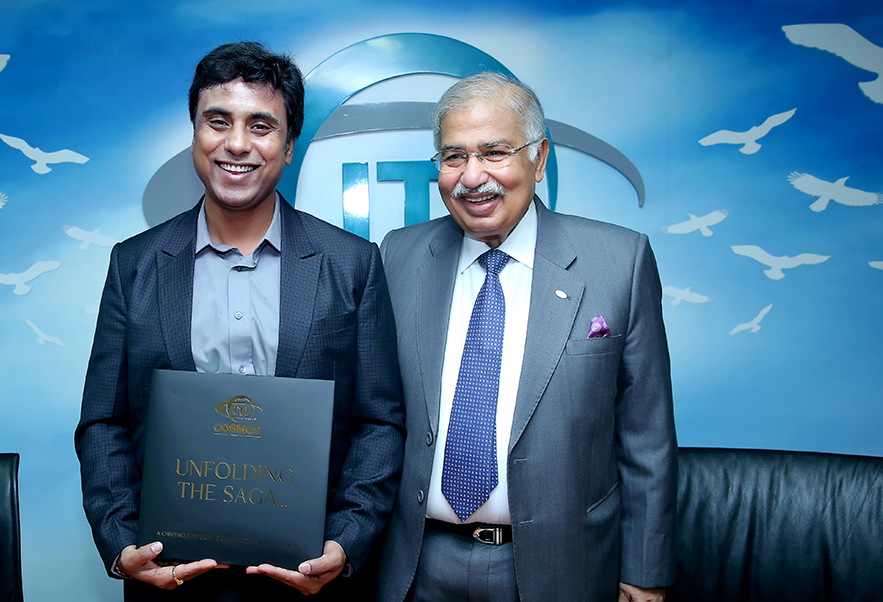 His Excellency Anurag Bhushan, Consul General of India to the UAE releasing the ITL Cosmos Group 60th year commemorative book in the presence of Dr Ram Buxani, Chairman of ITL Cosmos Group at ITL House on Cosmos Lane, Bur Dubai.